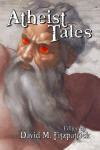 Atheist Tales
Speculative-fiction anthology
The religions of the world have their own mythology. Now atheists have a little bit of their own. The difference is that atheists know their fiction is fiction.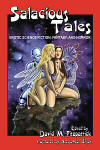 Salacious Tales
Speculative erotica
Wait a minute... speculative erotica? And you thought Epic Saga was all about quality writing, right? No worries; Salacious Tales might not be your cup of tea, but rest assured there's nothing wrong with the quality of the writing here.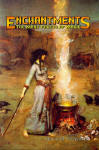 Enchantments:
The Many Facets of Magic
Speculative-fiction anthology
Originally published via Lulu but not often seen, Enchantments will be re-released soon through our exclusive printer and distributor, Lightning Source, a division of Ingram (and the book will be much cheaper).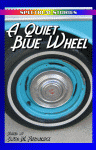 A Q
uiet Blue Wheel
Fiction anthology
The first in a series of anthologies to benefit Literacy Volunteers of Bangor, Maine, comprised of stories following the theme of the title. QBW is now available.
Life's Triumph
Three volumes of poetry
In honor of writer and poet Bill R. Moore, who died tragically in a car accident in October 2010, this big book represents Bill's life's work: three complete volumes of poetry in one tome.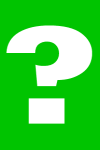 The Beyond Trilogy
The 1980s SF series by Justin Leiber
Most of us know of the works of Fritz Leiber. But if you haven't heard of his son, philosopher Justin Leiber, you're in for a treat. Leiber's trilogy, which explores the very nature of personality and self and who we really are, is coming soon from Epic Saga Publishing in a collectible volume.